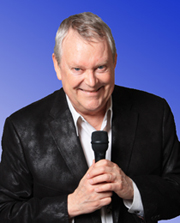 Larry O. Show
Comedy Variety Shows

Each and every comedy variety show Larry performs is tailored for your specific group or venue. He has entertained for hundreds of satisfied corporate clients including Cenex Harvest States - Land O'Lakes, Blue Cross Blue Shield, Rain & Hail Insurance, Farmers Union Oil, Interstate Seed & numerous Chambers of Commerce. Larry has also created personalized performances for Microsoft, American Crystal Sugar, ShoreMaster, AmeriPride, Nash Finch, Tesoro, and Case New Holland Company.
Click here to view or down load Larry's comedy variety show brochure.

Larry has also entertained for thousands of conventions, community celebrations, fairs, and festivals. He has produced and performed in shows for theme parks, dinner theaters, renaissance festivals and theatrical productions. He has performed at Wolftrap Farm Park, the nation's only performing arts park, and was part of a trio voted best entertainment at the Kansas City Renaissance Festival. He has made numerous television appearances as both an entertainer and producer, including a network appearance on CNN.

Larry has been producing events, managing artists and entertaining audiences since 1978. He is the president of Talent Productions, an event planning and talent agency specializing in corporate and convention talent services.  

Click here to choose from one of the many performance options : 

The Original Comedy Variety Show
Swings The Thing or Jump Jive Joke Juggle & Jazz
Holiday Magic
The Frontier Follies
Tee Time, Liesure Time, Show Time
Create a Script

See also Larry Olson Entertaining Speaker.

Larry has served on the board of directors of numerous arts organizations & dance companies. He also served on the Board of Directors of the International Jugglers' Association for (4) years & was elected Vice President twice. During one of IJA's annual conferences Larry had the opportunity to meet Tommy Smothers of the "Smothers Brothers Comedy Hour" television variety entertainment program. Click here for more information.
Client Quotes
The Original Comedy Variety Show
"Larry O is a delightful entertainer and a true professional. I would recommend his show to any group."
- Rain & Hail, LLC
...to view more client quotes click here
Holiday Magic Comedy Variety Show
"Thank you so much  for the great entertainment you provided....It was such a joyful time....It was a pleasure to meet you and I hope to see you again soon." 
- Park Company Realtors
...to view more client quotes click here
Swings The Thing Comedy Variety Show
"I have received numerous compliments on 'Swings the Thing' performance.  As always, your company has done a good job handling the entertainment for our meetings, and I look forward to working with you in the future. Thanks again."
- North Dakota Cooperative Managers Association
...to view more client quotes from Swings The Thing and other comedy variety shows click here
Larry Olson is represented by

CALL TOLL FREE 877-365-0081